Electronics
Projects :
1998 - 1999 1999 - 2000 2000 - 2001
2001 - 2002 2002 - 2003
2003 - 2004 2004 - 2005
Mostek continues it's efforts in designing digital IC circuits for hobbyists after publishing a few in EFY magazine in India during 1983 which are available in EFY-PROJECT- Vol-IV. Specialising in TTL 74x series, 555 and cmos IC's, we are currently in the process of designing optoelectronic remote control devices.
Our latest project on INFRARED COMMUNICATIONS between PCs has been published in EFY NOV 2000 issue and our IR PROXIMITY DETECTOR published in the same month has been selected as "CIRCUIT OF THE MONTH" see http://www.electronicsforu.com
Our designs are in the field of:- Timers : Inverters : Power amplifiers : Audio Systems : Solenoids : Optoelectronics :Test Instruments : Tele-communication : Remote control :Transducer application : Automotive Electronics :Robotics etc.




Click images to enlarge
With the facilities available, we are also offering project guidance for BE/ME Electronics students in areas like ECE EIE EEE ICE BTECH-IT
A few of our designs are listed below:-
Stepper Motor controlled by VB 5.0 through serial port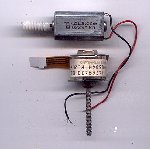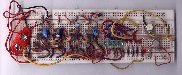 Click on image to enlarge
DTMF based touch tone banking system


Click on image to enlarge
Wireless PC to PC communication using INFRA RED / LASER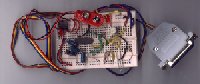 Click on image to enlarge
VCO ADC convertion in "C"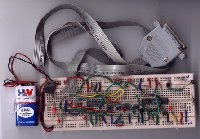 Click on image to enlarge
Voice communication using INFRA RED technology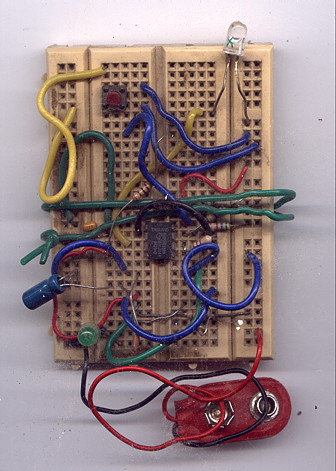 Click on image to enlarge
Remote control of electrical devices using radio waves (FM) and DTMF technology

Click on image to enlarge
INFRARED PROXIMITY DETECTOR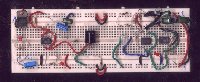 Click on image to enlarge
SEVEN SEGMENT MOVING DISPLAY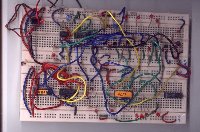 Click on image to enlarge
SMART / CHIP CARD programming
Controlling External electrical devices using a Pc's parallel port
Called ID (phone) interfaced to a computer through RS 232
Converting a Dotmatrix Printer to a sketching device
VB 5.0 controlled card swiping attendance system using 555 ICs
Using PC- RS232 to control external devices
Hits